Anyone can make an impact towards building a purpose-driven economy.
We're in the midst of an exciting movement, one where businesses, organizations, and institutions are seeing their role in advancing a purpose-driven economy. But it's the power of the individuals and leadership who actively drive these changes from within.
Whether you've been part of the social enterprise sector for decades or are just learning what that means, the movement needs you. If you question or doubt how just one person can make a truly meaningful impact, consider the ripple effect of your words and actions! By leading in your organization, in your community, and at home, you can spark positive changes that multiply with every person you meet. The work starts from within. Actively engage with the social and environmental needs around you and develop awareness of where you spend your time and money. Soon you'll see how every aspect of your life holds an opportunity to make a difference.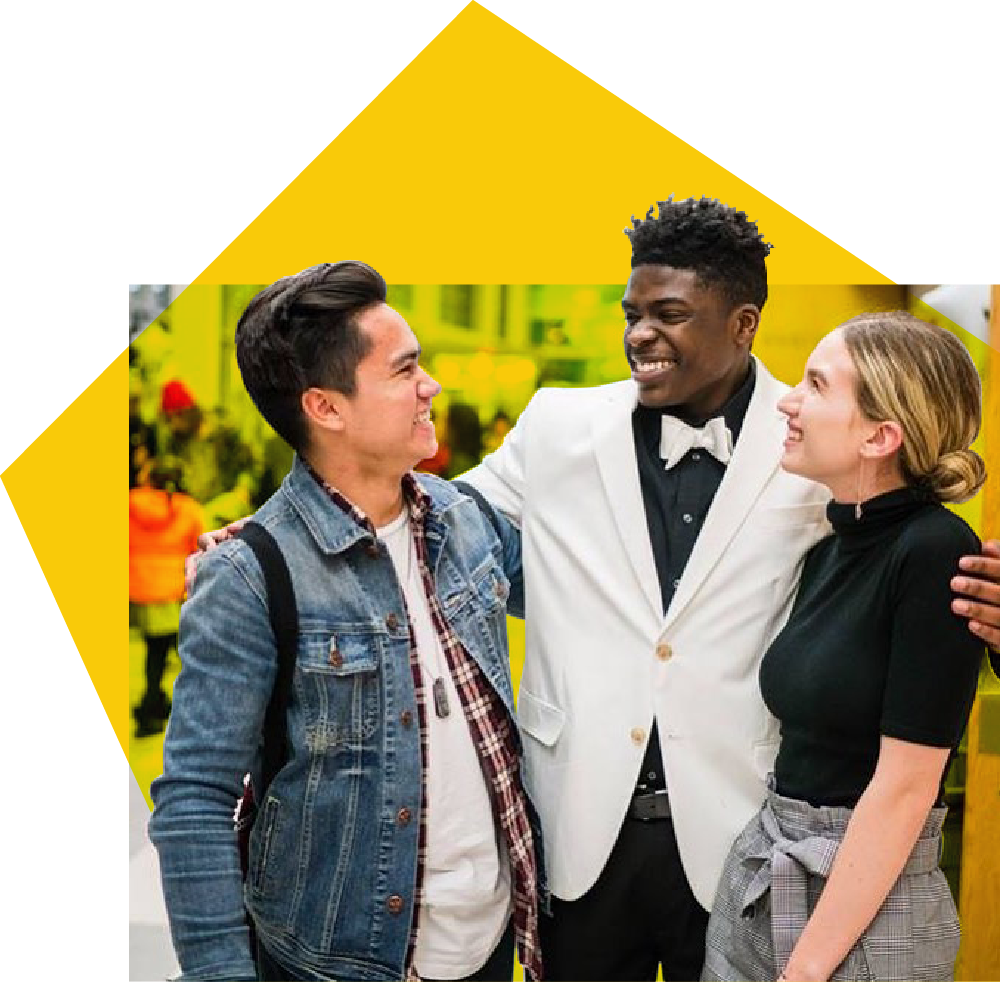 Areas where you can make an impact:
Shop local social enterprises
Every dollar you spend has the potential to make a positive impact in our community. By supporting local social enterprises, you'll empower their mission, stimulate the economy, and build long-lasting partnerships. Nearly every product or service has a socially responsible, sustainable alternative - you just have to find a swap!
The U.S. business-to-business market is nearly double the business-to-consumer market – that's a lot of purchasing power! As a purpose-driven leader, you can advocate to redirect company dollars in a way that prioritizes local social enterprises and sustainable suppliers. Not only will this benefit the community, you'll also signal to clients and customers that your business is one that cares. Here are a few ways to get started:
You can make an impact by choosing to shop from local social enterprises for your everyday needs, and feel good knowing that each item represents a unique purpose. It's all about choosing compassion over convenience and going the extra mile to make a difference. Form a deeper connection with the Minneapolis–St. Paul community and minimize your environmental footprint by implementing these simple swaps:
Clothing:

Skip the mall and find fashion that's sustainably made by individuals earning fair wages. The fashion industry contributes to 8% of global emissions and is one of the biggest contributors to unsafe factory conditions. This is a big aspect of your life where every purchase counts! For ethical women's essentials, try

3 Seams

and Fair Anita. For graphic hats and tees that support local nonprofits, explore

Spoonful

and

MNIMALIST

. For exceptional and sustainable outdoor wear, shop from

Askov Finlayson

and

Anywhere Apparel

. Passionate about a specific cause?

Love Your Melon

donates 50% of profits to fighting pediatric cancer, and

Hippy Feet

socks are made to create jobs for the homeless.
Homegoods:

Go beyond the mass-produced goods from Target and TJMaxx and use the way you decorate your home to tell a unique artisanal story. Your story could highlight local makers with customizable quilts from

Louise Gray

or take your guests on a world tour with unique items from

Ten Thousand Villages

or

House of Talents

. Either way, your choices have a societal impact and can improve the lives of incredibly creative people.
Bath and Body:

Ever notice how most of our bath products are made with ingredients we can't pronounce and packaged in thick plastic? There are several sustainable swaps you can make that reduce trash and support Minneapolis-based businesses!

HiBar

shampoo and conditioner bars are animal and planet friendly,

Bodylish

soaps and lotion bars are 100% organic, and

Sebesta Apothecary

will give you discounts for returning their empty containers – creating a circular economy.
Food and Drink:

If food is good for the soul, these social enterprises products are even better.

Junita's Jar

cookies help end relationship violence,

Hoyo Sambusa

employs and empowers Somali women in the Twin Cities, and

Humble Nut Butter

is an organic woman-owned business and inclusive employer.
Travel:

If you like to travel and explore the outdoors, you probably worry about what you leave behind. For your next adventure, rent a

Voyager Camper Van

instead of flying and be sure to take a biodegradable bathroom kit with you from

P-Kit

, a B-Corp that employs adults with disabilities and sends proceeds to doctors in Ethiopia.

Pets:

Sure, pet superstores have everything, but no one's more dedicated to animal welfare than these social enterprises:

Dog Love Repeat

and

Dog Threads

donate some of their proceeds to rescue and adoption services while

Finley's

treats are made by individuals with disabilities, providing them a fun and supportive place to work.
So... how will you vote with your wallet?
Align your life with your values.
We all value the people around us and the planet that nourishes us, but living in line with your values requires a conscious effort. It will look different for everyone! For maximum impact and enjoyment, be sure to get involved in ways that are passionate and consistent.
Social enterprises consider the impact of their decisions on their workers, customers, suppliers, community, and the environment. It's easy to get involved with the local movement through Social Enterprise MSP and our amazing network of impact organizations.