SOCIAL ENTERPRISES ARE MAKING BUSINESS A TOOL FOR SOCIAL CHANGE.
WHAT IS A SOCIAL ENTERPRISE?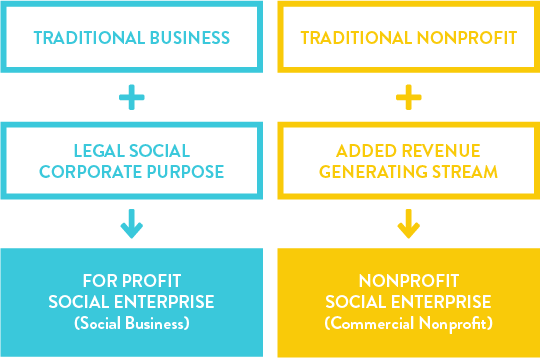 Any organization or company that sells products or services in order to solve an environmental or social problem.
These businesses, startups, or nonprofits have committed to integrating social impact as a legal component of their business model by declaring Public Benefit Corporation status, certifying as a B Corp, or adding earned revenue as a nonprofit.
Additionally, social businesses embedding social purpose frameworks such as social by sharing, selling, and sourcing/staffing into their core model are critical to this movement. 
There are already thousands of organizations and companies that are leading by example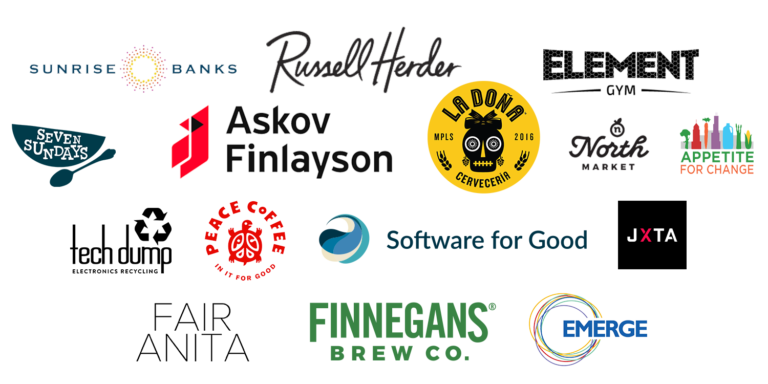 Why identify as a social enterprise?
Traditional Businesses
For traditional businesses, social enterprise initiatives enable a company to integrate social impact into business operations and integrate intentional social goals alongside financial returns. Public declaration of these efforts through B Corp certification or Public Benefit Corporation status can institutionalize the social values and protect the company by including a company's positive impact on the community, of equal importance to maximizing profit.
Traditional nonprofits
Startups
What does the social in social enterprise mean?
What makes a social enterprise different from a traditional business or enterprise is its approach to seeking profits. The social aspect of the organization can be categorized in a few ways–by selling, sourcing, sharing, and/or staffing. Many organizations can be one or more of these components. Read more on the development of the definition of social enterprise here.
Social enterprises are vital to the achievement of the United Nations Sustainable Development Goals
As set by the United Nations, the Sustainable Development Goals outline 17 goals for solving the world's most intractable challenges by 2030. Social enterprises offer financially self-sustaining models for positive social change and have an important role to play in achieving the SDGs. We believe social entrepreneurship is critical to the new era of collaborative leadership needed to enact this large scale systemic change.
Ready to Make a Sustainable, Global Impact?
Dozens of individuals and organizations play a critical role in advancing Minneapolis Saint Paul's impact ecosystem. Want to learn more about the opportunities and benefits of becoming a Leader? We'd love to start a conversation.